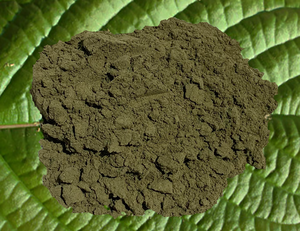 A.M. Kratom Powder
Description
A.M. Kratom is a morning blend of Red MaengDa Thai Kratom and a Green Tea Extract proprietary mix. Customer accounts of the aromas of A.M. Kratom powder have been said to include improved energy-non jittery, stress relief, improved mood, and an analgesic effect. These improvements make the A.M. Kratom powder an extremely popular blend for the morning or anytime you need a little boost.  
Many Different Sizes of A.M. Kratom Powder To Choose From:
     10 Grams

     20 Grams
     50 Grams
     100 Grams
     10Pk Capsules
Advantages of A.M. Kratom Powder:
     Energy Boosting

     Affordable Blend
     All Natural Product
KratomHerbs is the top online supplier of kratom powder, kratom capsules, full spectrum kratom tinctures, and so much more. With same-day shipping on every order placed, we work hard to ensure that you are completely satisfied while ordering from the best kratom vendor online!