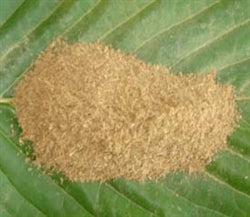 Premium Malaysian Kratom Powder
Regular price $17.00 Sale
Description
This premium Malaysian kratom is wildcrafted, meaning that it is harvested from only the largest and most lush kratom trees in the jungle. The end result is a botanical product that is guaranteed to be as potent as it is fresh. Our premium Malaysian kratom powder is ground to an ultra-fine powder for both aroma and convenience, guaranteeing the most in quality. If you're looking for an all-natural, high-grade kratom leaf, our premium Malaysian kratom powder is hard to beat.
Various Sizes of Kratom Powder To Choose From
    • 25 grams
    • 100 grams
    • 250 grams
Advantages of Premium Malaysian Kratom Powder
    • Most affordable option
    • Consistent quality throughout
    • Available in large quantities
Note: 25 grams = 0.9 ounces.