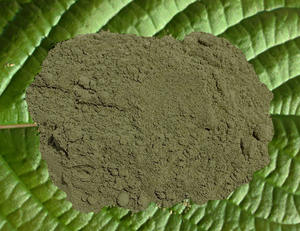 Green Maeng Da Kratom Powder
Description
Green Maeng Da kratom is a Thai kratom strain that is genetically grown and offers individuals the most potent aroma of all Thai leaf products on the market. This product is ground into a super fine powder and is also available in capsule form, as well as crushed leaf form. The aromas of Green Maeng Da kratom powder provide mood-boosting benefits as well as a significant boost in energy.
Many Different Sizes of Kratom Powder To Choose From
    • 10 grams
    • 100 grams
    • 250 grams
    • 1 kilo
Advantages of Green Maeng Da Kratom Powder
    • Consistent quality throughout
    • Available in large quantities
    • Most affordable option
KratomHerbs is the top online supplier of kratom powder, kratom capsules, full spectrum kratom tinctures, and so much more. With same-day shipping on every order placed, we work hard to ensure that you are completely satisfied while ordering from the best kratom vendor online!